SOLUTIONS FOR EFIICIENT PARTS CLEANING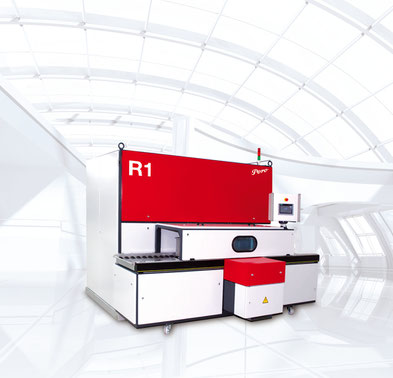 Cleaning machines type R1 offer high performance.

The very short cycle times for parts cleaning are second to none and still allow an efficient and high quality cleaning process through a permanently high solvent quality.

Running under full vacuum, all process steps allow optimum cleaning results for components manufactured by cutting or non-cutting processes – based on individual machine configuration.
In addition to the standard load size (530 x 320 x 200 mm) for baskets, boxes and palettes, other load sizes and arrangements are available.

With the R1 highest demands on technical cleanliness can be satisfied. Running under full vacuum, R1 cleaning machines are offering the following advantages:
Nearly emission-free operation of the system – extremely low solvent consumption and thereby protecting people and the environment
Low process temperatures – protecting the solvent
Resource efficiency through solvent recycling in a closed loop system – solvent lifetime of approx. 1–2 years*
* solvent lifetime depends on the type and amount of contamination brought into the cleaning system

When test-cleaning with your originally soiled components will be required please contact us.
Test machines are available in our test-centers, using different hydrocarbons or modified alcohols.
Contact us for scheduling your individual cleaning test.
more information: www.pero.ag